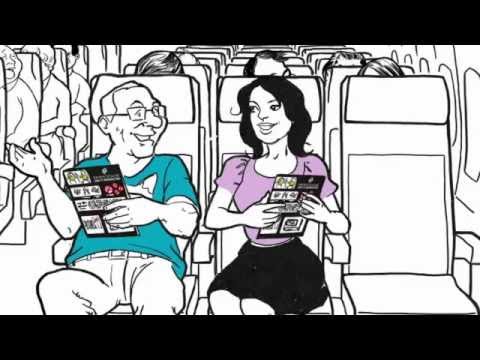 New Zealand's latest inflight safety video fails on every level to live up to the great work that's preceded it. This one's a 3min 40sec hand-drawn production out of Albion Advertising in the UK.
It 'stars' NZ actor Melanie Lynskey & US actor Ed O'Neill. It's long, lame, patronising, try-hard, and earnest – and has none of the zing of the great work that's preceded it.
The only entertainment it offers is a spot-the-celebrities excercise – the video features 'cameos' from President Obama, Snoop Dogg, Richie McCaw, Trelise Cooper, Valerie Adams, Paul Henry and Queen Elizabeth.