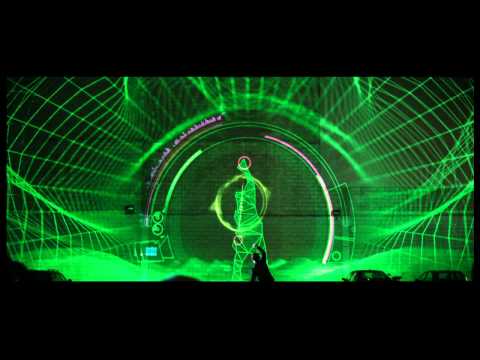 Following up on the release of their new TVC last week (on Sky and all the fta networks), V Energy and Colenso BBDO have just launched the last, and largest, element of The V Motion Project. The music video of the full track is now live on YouTube, and the track was officially launched on TVNZ U-Live on Friday.
The full track can also be downloaded from iTunes: http://itunes.apple.com/nz/album/cant-help-myself-single/id539370874?uo=4
Credits:
Agency: Colenso BBDO
Creative Chairman: Nick Worthington
Creative Director: Aaron Turk
Art Director: Lachlan Palmer-Hubbard / Jae Morrison
Copywriter: Graeme Clarke
Agency Producers: Paul Courtney / Rob Linkhorn
Account Team: Tim Ellis / Samantha Parsons / Stefanie Robertson / Eileen Cosgrove-Moloney
Production Company: Thick As Thieves / Assembly
Director: Zoe McIntosh / Jonny Kofoed / Matt Von Trott
Producer: Nik Beachman / Amanda Chambers
Developers: Paul Sanderson / Jeff Nusz / Mike Delucchi
Music: Joel Little – Golden Age Studio/Level Two Music Ltd
Motion Artist: Joshua Cesan – Identity Dance Crew
Sound Design: James Hayday – Images & Sound
Clients: Luke Rive (Marketing Manager) / Cormac Van Den Hoofdakker (Senior Brand Manager)
The video was made by hacking Kinect motion tracking software and combining it with audio production software, allowing the V Motion Project to create a tool that transforms the body's movements into music.
"This," said Colenso GAD Tim Ellis, "was a result of months of hard work and a shitload of V."
Colenso and Frucor kicked off The V Motion Project back in May. The project includes a series of webisodes, a song on iTunes, the music video and TVCs that all aim to demonstrate the V brand's core value – that with enough energy you can do extraordinary things.
Check out the full project at www.v.co.nz or continue to follow it with the V fans on www.facebook.com/venergynz.
"We are constantly looking for new and interesting ways to engage with consumers and love taking on the challenge of coming up with something unique and unexpected," said Frucor Beverages marketing manager Luke Rive. "With the help of Colenso, The Motion Project has certainly done that. The feedback to date on the webisodes has been fantastic and we are looking forward to seeing the consumer response as we put the final pieces of the puzzle together with the launch of the TVC and music video.