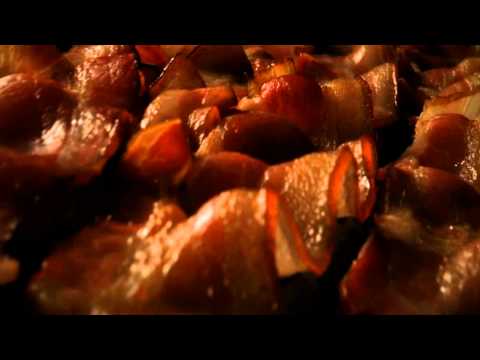 Burger King has made an amazing discovery. They've woken up to a whole new time of day. Morning.
And to celebrate this whole new time of day, they've created a whole new meal. A meal you can eat between dinner and lunch. They're calling it … Breakfast.
Burger King via Colenso BBDO launched this revelation yesterday with a new look campaign spanning TV, radio, press, online, sampling and PR.
The new BK breakfast menu is made from a range of quality ingredients, like fresh Puhoi Valley yoghurt & muesli, streaky bacon, fresh eggs, and freshly ground coffee, plus a new range of toasted wraps and breakfast muffins, hotcakes, crispy hash bites and The King's Brekkie.
From 6-7am, BK will reward early risers with breakfast for half price (from August 5th "for a limited time"). And for those who like to sleep in, breakfast will be served until 11am.
"It's awesome – we've got a genuinely great product – it makes the work work harder. The guys at BK have done a stellar job," said Colenso GAD Scott Coldham.
"We are confident we've got the best-tasting breakfast offering in the New Zealand market and are excited about the growth opportunity this presents," said BK NZ marketing director Rachael Allison. "We've enjoyed working with Colenso BBDO to develop a campaign that will tell our breakfast story in a uniquely BK way".
Credits:
Creative Chairman – Nick Worthington
Creative Director – Levi Slavin
Deputy Creative Director – Mick Stalker
Art Director – James Conner
Copywriter – Christie Cooper
Designer – Kate Slavin
Group Account Director – Scott Coldham
Senior Account Director – Helen Fitzsimons
Senior Account Manager – Angela Vance
Account Executive – Eloise Jack
Planner – Andy McLeish
Agency Producer – Katie Knight
Director – Felicity Morgan-Rhind, Exit Films
Production Company Producer – Declan Cahill, Exit Films
Marketing Director – Rachael Allison
Marketing Development Manager – Andrea Spearman